Social entrepreneur Celso Athayde to launch fund for favela-focused startups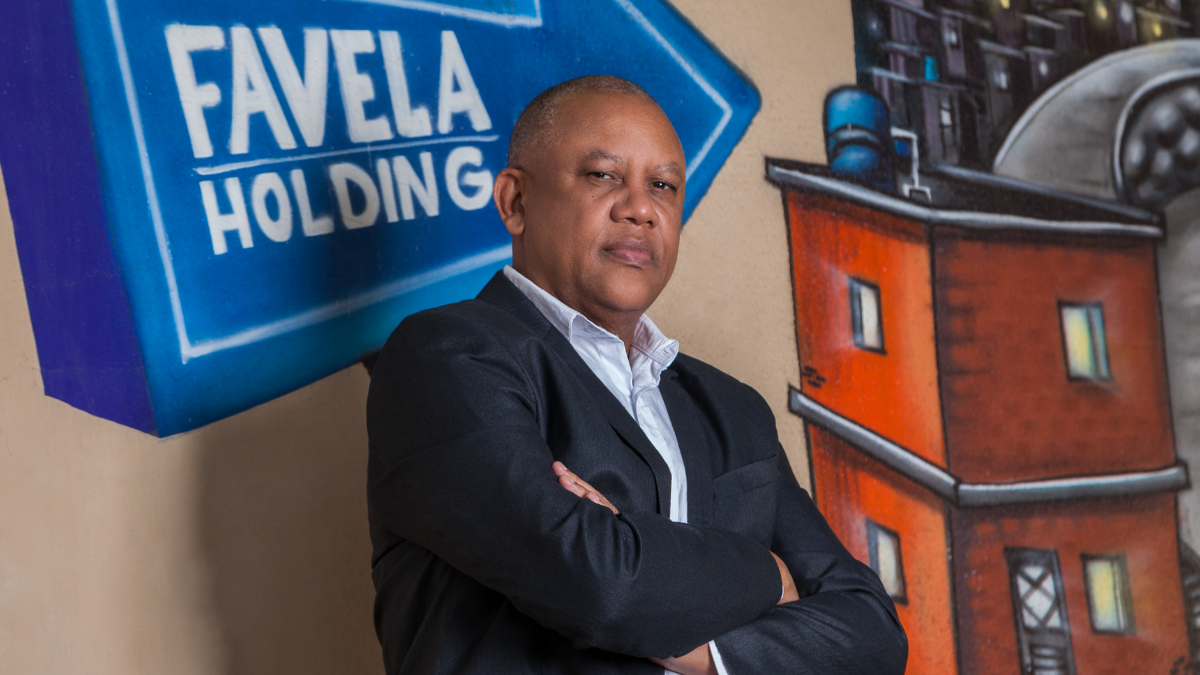 Esta história também está disponível em português
Brazilian social entrepreneur Celso Athayde, founder of non-profit organization Central Única das Favelas (CUFA) and Favela Holding, will launch a fund aimed at startups born at or focused on favelas (slums), in the first quarter of 2022. With an initial target of US$ 9 million, the fund is backed by high-net-worth individuals and companies that already support CUFA's initiatives around representing and promoting the interests of people living in over 5,000 Brazilian slums.
"[The fund's backers so far] and I have been business partners for a really long time" says Athayde, mentioning projects such as the e-sports favela tournament Free Fire, sponsored by Brazilian banking giant Itau Unibanco and gaming platform Garena, as well as mobile virtual network operator Alô Celular, founded by Favela Holding and Brazilian telecommunications company TIM, in 2020.
According to Athayde, the management model and other details relating to the fund have been discussed for a few months and the process leading up to the launch is about to be finalized. Favela Holding, a conglomerate of 24 businesses focused on favela audiences, also plans to raise funds outside of Brazil, alongside other investors.
"We will combine the expertise [of funds] with the knowledge and feeling we have developed through the years of what has worked [in terms of businesses operating in favelas]", says Athayde, who has been named social entrepreneur of the year this week by the Schwab Foundation.
The fund's main priority, according to the social entrepreneur, is to invest in companies where technology plays a significant role in the business plan. Segments the fund could be attracted to include mobility, education and digital marketing.
Protagonism
Reflecting on the current wave of interest from global technology investors in Brazil, and what they need to know about favelas, Athayde argues favela residents need to be protagonists in technological developments.
"Having favela dwellers playing a supporting role is unsustainable: these places need to be part of the process," he says, adding that it is important to deconstruct the current investment logic, in which most of the capital goes to white founders and investments that supposedly offer less risk.
"If you want to change things, generate value, create new opportunities and build a balance between universal relationships, you have to take some risks", points out Athayde.
To reduce investment risks associated to favela investments, the social entrepreneur says it is crucial to partner people and organizations that have relationships and full transit in these environments. He mentions projects such as Data Favela, a market research company created by Favela Holding in partnership with Brazilian research firm Instituto Locomotiva, as an example.
"We aim for a mix between the asphalt and the favela. This is what will make this new fund work, with some us bring in the insights on the favela, while others bring the market knowledge," he concludes.
(translation by Gabriela del Carmen)
Angelica Mari é jornalista especializada em tecnologia e inovação com mais de 20 anos de experiência. Seu trabalho pode ser encontrado em veículos como Forbes, Financial Times, Bloomberg Línea e outros. É comentarista do Digital Planet, programa de tecnologia da BBC World Service. Atualmente, cursa mestrado em cyberpsicologia no Dún Laoghaire Institute of Art, Design and Technology.