Upcoming IPOs: 22 LatAm startups to watch in 2022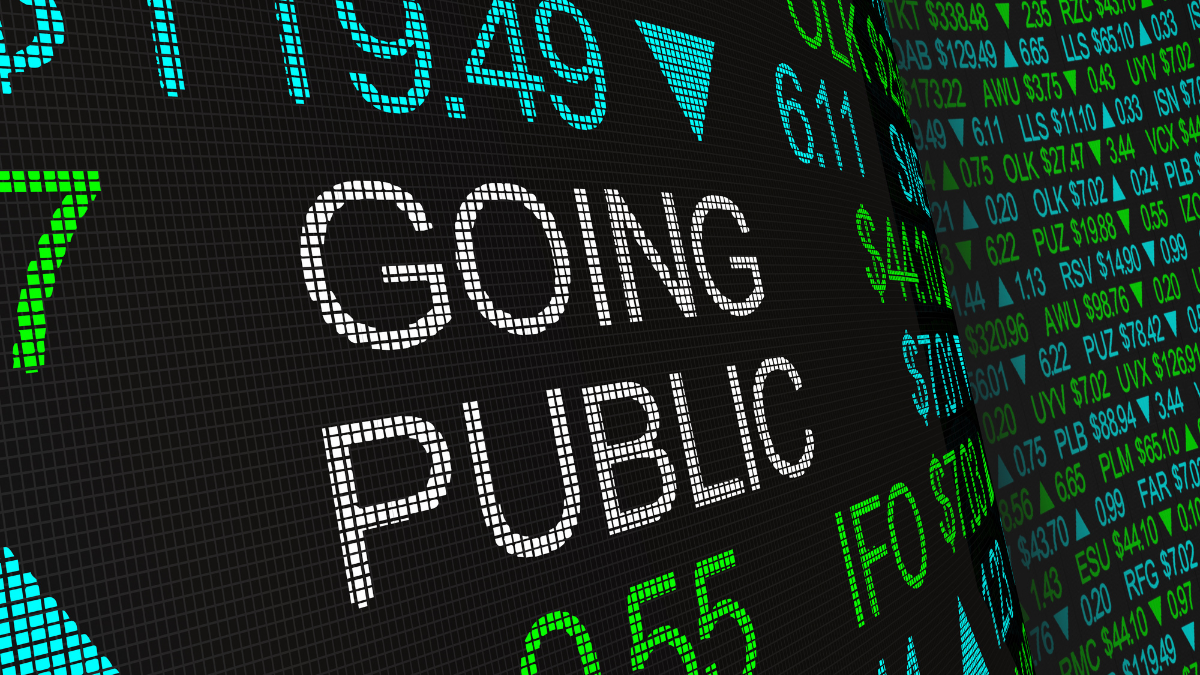 Essa história também está disponível em português
Nubank's successful IPO was a gateway for many future IPO operations in Latin America. In December, the digital bank went public in the US and Brazil simultaneously, valuing the company at US$ 41.5 billion after raising US$ 2.8 billion in the offer, with a share at US$ 9. Things have gone downhill the last few weeks, and some people recommend short-sell stocks. But that is not what this article is about.
More than 20 venture capital-backed companies in Latin America are valued at more than US$ 500 million, according to PitchBook, which means they could be ready to go public. In 2021, the median valuation of companies that had an IPO in the US was US$ 630.8 million, according to PitchBook. "Valuation alone does not predict whether a company is ready to go public, but none of these companies would be out of the stock market", PitchBook wrote.
The strongest markets in the region are Brazil and Mexico, which are home to 14 of the 21 most valuable LatAm startups. From the list, 9 are Brazilian, 8 of which are based in São Paulo – and only MadeiraMadeira in Curitiba. According to the research company, the candidates operate as e-commerces (4), fintechs (8), logtechs (3), foodtechs (2), proptechs (2), games (1), and mobtechs (1).
SoftBank is the top investor in the most valuable startups in Latin America in 2021, supporting 15 of the 21 companies. It bets other investment firms such as Endeavor Catalyst, Tiger Global, QED Investors, and DST Global.
In 2021, foreign funds invested more than US$ 10 billion in Latin America. The region already has 41 unicorns. The growth of companies placing bets in Latin America is a result of the belief that the increasing use of mobile devices and financial inclusion will lead to economic expansion in LatAm, creating some gigantic markets for technology companies, according to PitchBook.
It's uncertain whether or not one of these companies will IPO in 2022 due to market conditions, which have been reducing the value of shares in recent weeks, especially in the tech industry. But it's always good to know which are the most promising business. Who do you think will be the 1st on the list to go public? Place your bets!
Argentina:
Tiendanube (e-commerce) – US$ 3,1 bi
Ualá (fintech) – US$ 2,45 bi
Brasil:
CloudWalk (fintech) – US$ 2,15 bi
Creditas (fintech) – US$ 1,75 bi
Grupo Frete.com (Cargo X + Frete.com + FretePago) (logtech) – US$ 1,1 bi
Loft (proptech) – US$ 2,9 bi
Loggi (logtech) – US$ 2 bi
MadeiraMadeira (ecommerce) – mais de US$ 1 bi
Merama (marketplace) – US$ 1,2 bi
QuintoAndar (proptech) – US$ 5,1 bi
Wildlife Studios (games) – US$ 3 bi
Chile:
NotCo (foodtech) – US$ 1,5 bi
Colômbia:
Addi (fintech) – US$ 700 mi

Rappi (foodtech) – US$ 5,25 bi
Tul (supply chain) – US$ 800 mi
Equador:
Kushki (fintech) – US$ 600 mi
México:
Clara (fintech) – US$ 1 bi
Clip (fintech) – US$ 1,65 bi
Kavak (mobtech) – US$ 8,7 bi
Konfio (fintech) – US$ 1,3 bi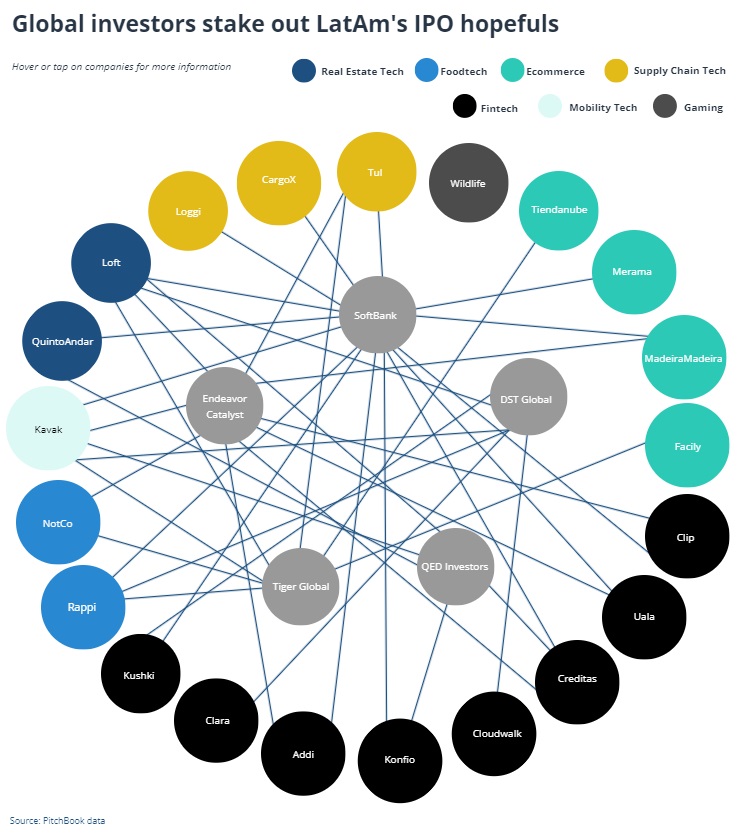 (translation by Gabriela Del Carmen)
Jornalista com 11 anos de experiência no mercado de TI corporativa dedicados à apuração e produção de reportagens sobre tecnologia, negócios, finanças e carreira, incluindo a cobertura de eventos internacionais. Tem passagens por veículos e empresas de mídia de destaque do segmento, como TI Inside e IT Mídia.