With focus on hyperautomation, China's Laiye enters Brazilian market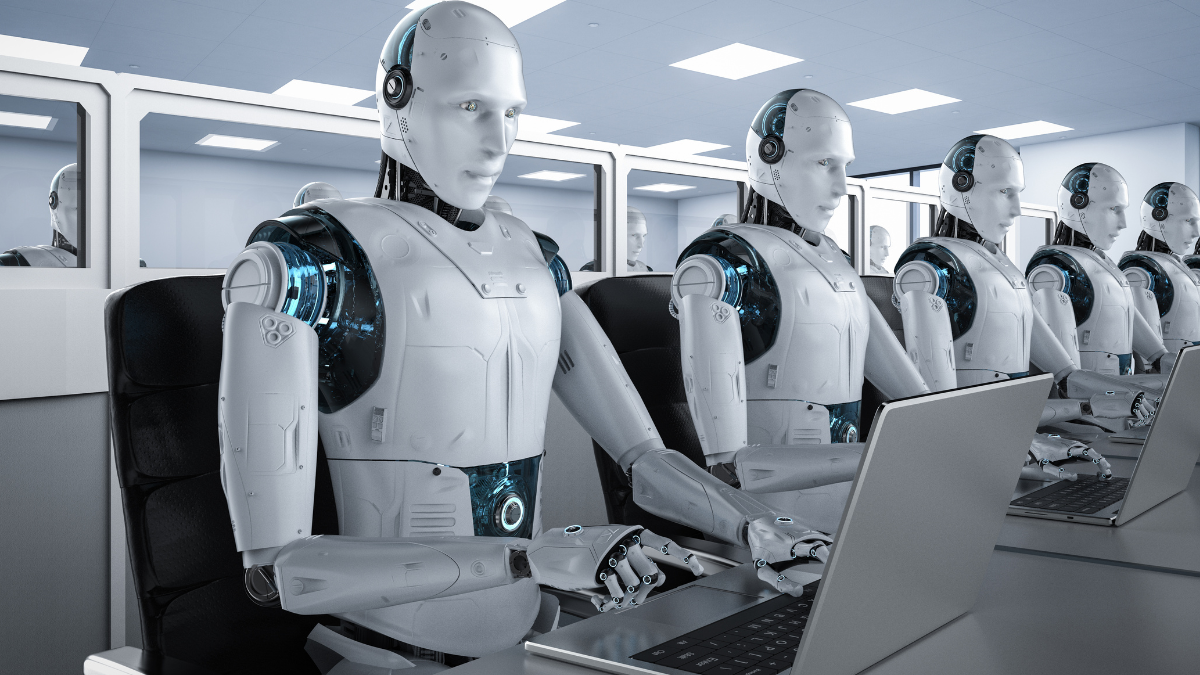 As companies are forced to accelerate their digital transformation strategies in the wake of Covid-19, so does demand for hyper-automation with technologies such as artificial intelligence (AI) and robotic process automation (RPA). With focus on advancing this trend in developing markets, Laiye kickstarted its operations in Latin America's largest market.
Founded in 2015, Laiye is the brainchild of Yichang Hu and Guanchun Wang, a second-time entrepreneur who sold his film discovery startup Pitchbook to Baidu. During the years he worked at the Chinese tech giant on projects related to smart speakers, Wang realized the potential of AI. The founder's thesis is that traditional sectors of the industry lack solutions in this area, and an evolution on that front can help them increase efficiency and reduce costs.
Hyperautomation allows organizations to quickly identify, examine and automate as many processes as possible using technology such as RPA, AI and low-code. According to Gartner forecasts, this segment that is expected to reach $596.6 billion in 2022. Based on this approach, Laiye has developed an integrated platform that covers all repetitive activities of a worker, from customer service through several channels, to document analysis.
"We are seeing a second wave in terms of business needs when it comes to the automation journey. These are companies that started this process maybe three or four years ago, but haven't yet incorporated intelligent, AI-based automation. This is a demand that our global competitors have not been able to meet", said Petter Dalén, general manager for the Americas at Laiye.
The company has a portfolio of nearly 200 clients, including KPMG and Deloitte, as well as other technology companies, such as fellow Chinese firm Lenovo. In Latin America, the company has already closed a deal with a Chilean university, which will use Laiye's software to automate processes such as student management and process financial documentation. In Brazil, contracts were signed with companies in the retail and chemical industries.
The internationalization plan at Laiye
The start of the Chinese company's operations in Brazil is part of an aggressive internationalization process. Laiye currently generates 20% of revenue outside its home country, but plans to increase this percentage to 50% by 2025. The Americas region is one of the most promising for the company: according to Dalén, these markets should have the highest representation in terms of revenue outside China by 2023.
Brazil is the priority market in the region and the operation has the largest team: there are nine people working for the firm at present, a number that should double within the next 30 days. Regarding the commercial potential of the country, Dalén says that although hyperautomation is still in its infancy in Brazil, things have advanced a lot in relation to local adoption of technology.
FURTHER READING: Former AliExpress executive launches live commerce firm Mobocity
"The opportunity is huge, there is a lot of repetitive manual work that can be automated in Brazilian organizations. In addition, Brazilians are very open to new technologies and the fact that the population is younger makes adoption easier in many cases," the executive noted.
The company's global expansion move comes on the heels of a $70 million Series C announced in April this year, led by Chinese private equity fund Hope Magnolia. Laiye's investor pool also includes other private equity investors such as Youshan Capital, as well as Lightspeed Venture Partners and Sequoia Capital China. The startup makes it clear that it has the resources it needs for an IPO, but does not say when that should happen.
Future acquisitions
When it announced the round, Laiye also told the world about the acquisition of French chatbot developer Mindsay for an undisclosed sum. At the time, the company said that the acquisition of the Paris-based company, whose offering includes conversational AI and RPA, is part of its strategy to grow in Europe and also to advance its research and development function. According to Dalén, it is also possible that Laiye might go shopping in Brazil.
However, a new acquisition in South America's largest economy should not only support the company's growth, but also boost its technology stack, with solutions that can enhance Laiye's existing suite. According to Dalén, the local ecosystem of players in the automation space is "at its peak". "With the interest of large venture capital funds in Brazil that we have seen recently, we have also seen the emergence of very successful companies. But we would need to see exactly at what point in the automation wave the company is positioned, to define what a possible acquisition would look like", he pointed out.
In addition, there are other factors to consider before possible purchases. "We need to look at the company's numbers, its customer base. Another important point for us is who the founders are. In the Mindsay deal this was decisive – and knowing the founders at Laiye, this should remain a crucial factor in the next acquisitions", the executive said.
Within the next 12 months, priorities for the Chinese company include pressing ahead with its expansion in Latin America – possible new markets include Chile, Colombia and Argentina – and the United States, with the construction of successful use cases. To achieve these goals, Dalén anticipates that the startup will need to work on brand visibility. "We are working on that, but it is a challenge. In addition, we will need to find the right people and adjust a team dynamic that allows everyone to succeed within Laiye," he concluded.
Angelica Mari é jornalista especializada em tecnologia e inovação com duas décadas de experiência. Seu trabalho pode ser encontrado em veículos como Forbes, Financial Times, Bloomberg Línea e outros. É comentarista do Digital Planet, programa semanal de tecnologia da BBC World Service. Atualmente, cursa mestrado em cyberpsicologia no Dún Laoghaire Institute of Art, Design and Technology.