Brazilian proptech QuintoAndar launches in Mexico with new brand Benvi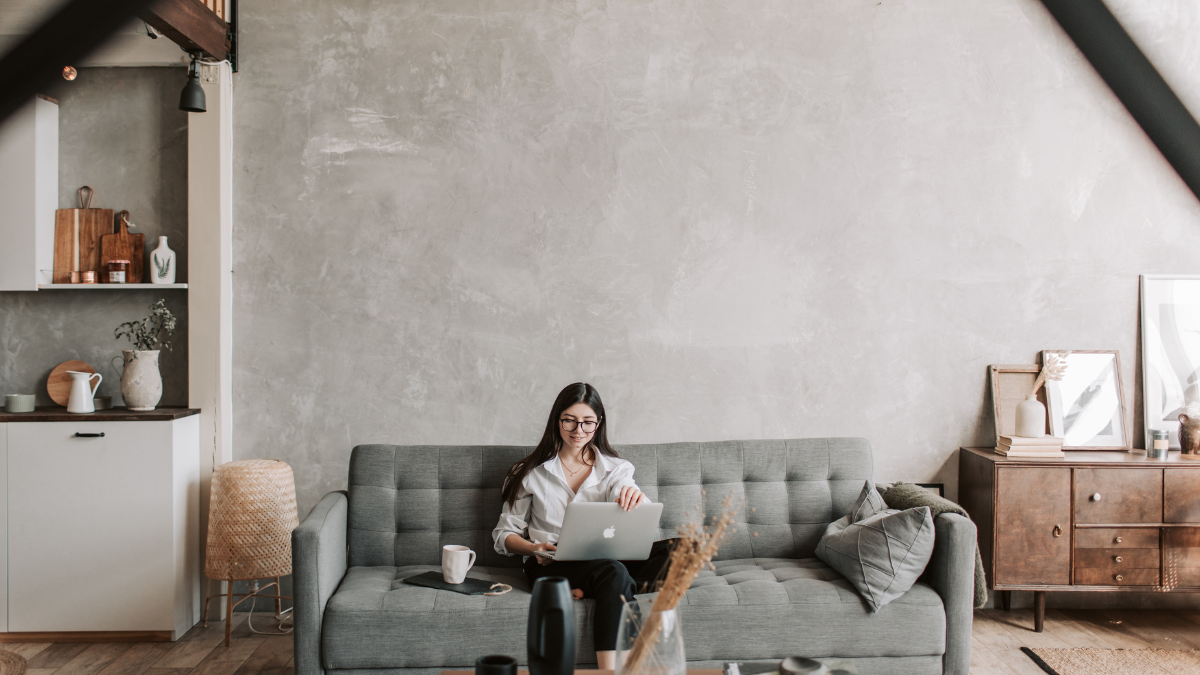 Brazilian proptech QuintoAndar launched its operations in Mexico under the name Benvi. The company will use the new brand in all its international markets, but will still go by QuintoAndar in Brazil.
As a result of the new brand positioning announced in January, Benvi will support QuintoAndar's expansion to other global markets, which has been in the works for about a year and a half. Internationalization, starting with Mexico, was one of the company's main goals after raising its $120 million Series E in August 2021, which valued QuintoAndar at $5.1 billion.
Initially, Benvi will operate in Mexico City then expand to other major metropolitan areas. "We want to use what we've learned and the technology we've developed to give Mexicans control over their housing journey and help them find their place in the world while taking care of the entire process safely just like we did in Brazil," says QuintoAndar's CEO and co-founder, Gabriel Braga, in a statement.
The strategy in Mexico is similar to the one in new Brazilian markets: first, focus on renting and then expand to buying and selling services. "We are introducing the brand to Mexico City, and the main goal is to have a popular product. We want to offer an excellent browsing experience even if the user doesn't complete a transaction. In the first six months, the idea is to create supply and demand", says João Chueiri, QuintoAndar's CMO, in an interview with Startups.
In terms of marketing, the company will use the playbook it developed in its homeland to promote its brand in Mexico. The strategy includes intensive use of social networks and content production, as well as partnering with influencers. In Brazil, QuintoAndar has already worked with singer Pabllo Vittar and this year launched a podcast with singer Nando Reis, for example.
The company's first international market launch follows the purchase of Grupo Navent's real estate operations in six Latin countries, announced in December 2021. Among the acquired brands is Mexico-based Inmuebles24, the largest real estate classifieds platform in the country, which should help boost the start of Brazilian proptech operations in Mexico. In addition to Navent's Mexican team, some Brazilian employees moved to Mexico to support the expansion, and others work remotely from South America.
According to QuintoAndar – which recently faced criticism amid a recent wave of layoffs followed by heavy investment in TV advertising in programs like Big Brother – the plan is not to increase the international team significantly. "We will hire carefully to complement the teams. These are strategic hires", said Chueiri referring to roles such as copywriters and designers, who work in a local context.
The company will have to deal with fierce competition in Mexico. Active players in that country include companies focused on different audiences in the proptech market, such as the Mexican Homie, Casai, and the Brazilian Loft – which last year acquired TrueHome, a Mexican platform for both buyers and sellers to expand in the country. "We will face a more mature market, with more competition than in Brazil," the executive noted.
"But still, no one has the size and knowledge that we have accomplished in Brazil with ten years of experience, in addition to the partnership with Navent. We have product know-how and talent, which sets us apart. In addition, we add the value of simplifying and speeding up the process of rental, reducing bureaucracy, and providing security for owners and tenants", he said.
Global brand
According to Chueiri, the elements that led to the creation of the international brand included the need to understand the company's name in several languages. "When we started talking about global expansion, we realized that the name QuintoAndar didn't work outside Brazil. No Latin-speaking country uses these terms and in other languages, the pronunciation is more difficult.  Our priority was to use a name that was short, simple, and easy to pronounce in any language," said the CMO, adding that the company conducted several tests to inform its naming decision.
The company carried out surveys in the United States, as well as in countries in Europe and Asia. In previous interviews, QuintoAndar's CEO mentioned that markets in Europe and Asia, such as India, have problems in real estate operations similar to the obstacles faced by Brazilians.
However, Chueiri says that the places where the research took place are not indicative of the next steps of the expansion. "[The tests] have much more to do with language differences than with markets that we are interested in launching", he pointed out. In addition to Mexico, Navent has operations in Argentina, Ecuador, Panama, and Peru, but the executive did not reveal where the next expansion movement in Latin America will be.
"The current focus is on Mexico. We need to prioritize and guarantee the maximum efficiency of the investment and our resources – and that's what we are doing this year", said Chueiri. According to the executive, the company does not consider using the name Benvi in Brazil.
"After taking us so long to build a brand in Brazil, changing our name doesn't make sense. But we'll see what the future holds: at some point, the brand Benvi will be bigger than QuintoAndar in the world. But we don't have any plans to change our name in Brazil at the moment", he noted.
With operations in 75 cities in Brazil, QuintoAndar is expanding to 22 more this year. the company says it has more than 175,000 active lease contracts and around $18 billion in assets under management, in addition to processing more than 1,000 monthly transactions in its sales platform.
(translation by Gabriela Del Carmen)
Angelica Mari é jornalista especializada em tecnologia e inovação com duas décadas de experiência. Seu trabalho pode ser encontrado em veículos como Forbes, Financial Times, Bloomberg Línea e outros. É comentarista do Digital Planet, programa semanal de tecnologia da BBC World Service. Atualmente, cursa mestrado em cyberpsicologia no Dún Laoghaire Institute of Art, Design and Technology.