Courted by fintechs, Brazilian mobile operator Fluke seeks capital, creates new revenue streams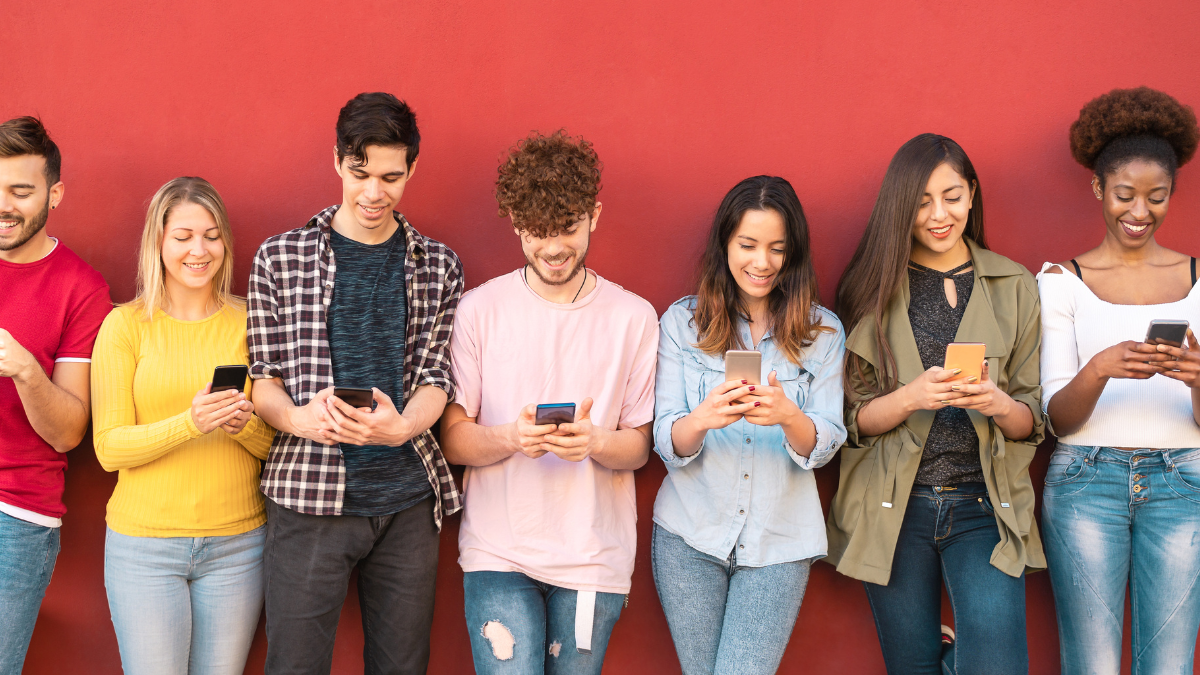 Growing at a fast pace, Brazilian digital mobile operator Fluke is moving to create new business fronts. Unabated by the slowdown in the venture capital markets, the startup is also looking for additional financial resources and becomes increasingly attractive for fintechs.
Fluke was founded in 2018, with a value proposition centered around no-strings-attached mobile plans that can be customized according to customer needs. Created by Marcos Oliveira, Augusto Pinheiro, Vinícius Akio and Yuki Watanabe, who at the time were students who sought to cater for other university students, the startup was widely accepted by the general public. The customer base, which has already surpassed the 11,000 mark, has grown more than seven-fold over the last year and monthly revenue is increasing similarly.
Additional milestones for the company in recent months were an equity crowdfunding round, orchestrated by Kria, which attracted 5 million Brazilian reais ($1 million) from 621 investors, and had former Nextel executive Roberto Rittes as a deal partner. In addition, the company sought additional capital in a bridge round; all these funding rounds, which raised 12 million Brazilian reais ($ 2.3 million), went towards boosting the company's expansion in the 21 states where it operates. Also in 2021, the startup was selected for the Black Founders Fund, Google's initiative for companies with black people on the founding team, and joined Y Combinator's acceleration program.
Based in São Carlos, a city approximately 200 miles away from São Paulo, Fluke has a busy year ahead, marked by important decisions. Following YC's guidance, which urged its founders to expect the worst, the startup is set to pursue organic growth, testing new revenue lines and protecting cash, as well as pursuing short and medium-term profitability.
"It is wise that we adapt to the current context. Six months ago, I would probably have been talking about growing faster, but with much higher cashburn," said Fluke CEO Marcos Oliveira, in an interview with Startups.
Approaching fintechs
Despite the more conservative scenario, the MVNO will need more capital, and has already started the fundraising process, and is in talks with both national and foreign funds. About the conversations with investors so far, Oliveira says that funds have a certain fear about regulatory changes in the telco segment in Brazil.
In addition to these local issues, there is an focus on unit economics. "One thing that has changed in the approach of all the funds, especially at this pre-Series A stage that we are at, is the fact that they are looking much more at revenue generating capacity," he said.
Without revealing how much he is looking for this time, Oliveira said he had to adjust the approach in his pitch, precisely to respond to the current macroeconomic context and investor demands. "A lot of our cashburn would go towards customer acquisition. But if I'm going to maintain a more organic growth, around the community we already have, I'll reduce the demand for capital for customer acquisition", he said.
Even before the current market correction, one of the highlights of Fluke's pitch is the customer acquisition cost (CAC), which the startup says is about 50% lower than other major players in the sector, with more than a third of the base coming from recommendations. According to Oliveira, the startup has a turnover rate of 23%, while the rate at major operators is around 35% and 50%, depending on the quarter. The estimate of the average revenue generated over the customer's lifetime value (LTV) is 30% higher than that of the country's telecommunication giants – a great deal for players who seek to increase the recurrence in their base.
These players include the fintechs. According to Oliveira, the digital operator has been approached by financial services companies since 2020. "What catches the attention of this type of company is [Fluke being] a service with a very high recurrence of use, and which generates a lot of consumption data: you manages to understand very well the behavior of the customer, when he is online, what he consumes. This is interesting for companies that already have a customer base, but want to generate more information about them, or even create new revenue lines", he said.
About 80% of Fluke's base is made up of young people between the ages of 25 and 39, who also consume other digital services. Another interesting point is the fact that a third of these customers' cell phone bill payments take place via Nubank, the biggest digital-only bank of the country, with more than 53 million active users.
Asked about conversations with David Vélez's bank about a possible sale, the Fluke co-founder deflects. "Our Plan A is still to hold an IPO in a few years' time," he said.
One thing is for sure: Vélez is ready to go shopping. This week Financial Times published an interview with the Colombian founder, in which he reported that he is resuming discussions on possible acquisitions that started a year ago, and that some of these opportunities are coming back with values up to 70% lower.
New revenue sources
While not monetizing customer data, Fluke is able to gain insights that inform the creation of new revenue streams. For example, the startup knows that 0.3% of its customers are robbed per month, which paves the way for testing a new insurance product to be launched with a partner later this year.
"As we offer the internet service, which is essential and a channel for almost anything, we can offer a series of services", said Oliveira. The launch roadmap also includes cell phone sales, which may include a smartphone rental product with built-in insurance, in addition to a TV streaming offer.
Other moves that should help Fluke preserve cash include regulating wholesale prices in telecommunications. As a MVNO, the company depends on Vivo's (a Telefónica brand and one of the major telco players in Brazil) network to operate. The cost of the main operator is one of the most relevant for MVNOs, representing between 80% and 95% of revenue. With the changes proposed by telecom agency Anatel and regulator CADE to the incumbents, the estimate is that this cost will be reduced by around 25%.
Dealing with challenges
With startups of all sizes downsizing to save money, Marcos says he has no intention of cutting back at Fluke, which currently has nearly 100 employees. "If on the one hand I can reduce the demands on customer acquisition, on the other hand I am anticipating that the new revenue lines and new services will involve a lot of work. It is more a matter of being able to adjust, reposition the team, redo the organizational design of the company and see how teams and work groups will be organized, in addition to training people", he said.
According to the CEO, promoting mass layoffs, as other startups have done in recent weeks, can have an impact on culture, which is one of the pillars that Fluke values the most. "The whole morale of the company goes down the drain at a time like this. Our goal is to ensure that we keep these people's jobs by positioning them in [projects] that are aligned with the company's goals".
Despite the confidence in Fluke's strategy, being at the forefront of a company in the current circumstances is challenging. Also, is something unprecedented for the young team of founders of the startup. "I am 24 years old and leading a company with almost 100 people, who trust me to guarantee the funding and that they will receive their paycheck next month, in a context where so many companies are laying off and others are closing their doors. Thinking that the work got much bigger than the creator, it is necessary to learn to live with instability", said Oliveira.
For the next 12 months, the founder expects the MVNO to weather the current market turmoil, expanding to all of Brazil and breaking even, with a growth of about 2.5 times, something that the CEO considers reasonable. "One of our biggest challenges will be to improve economics, and combining advances in telecom regulation and new sources of revenue, I want to be able to count that we have managed to build a financially sustainable business", he said.
(Translation by Leandro Souza, editing by Angelica Mari)
Angelica Mari é jornalista especializada em tecnologia e inovação com duas décadas de experiência. Seu trabalho pode ser encontrado em veículos como Forbes, Financial Times, Bloomberg Línea e outros. É comentarista do Digital Planet, programa semanal de tecnologia da BBC World Service. Atualmente, cursa mestrado em cyberpsicologia no Dún Laoghaire Institute of Art, Design and Technology.