How Brazilian travel giant CVC plans to become a touristech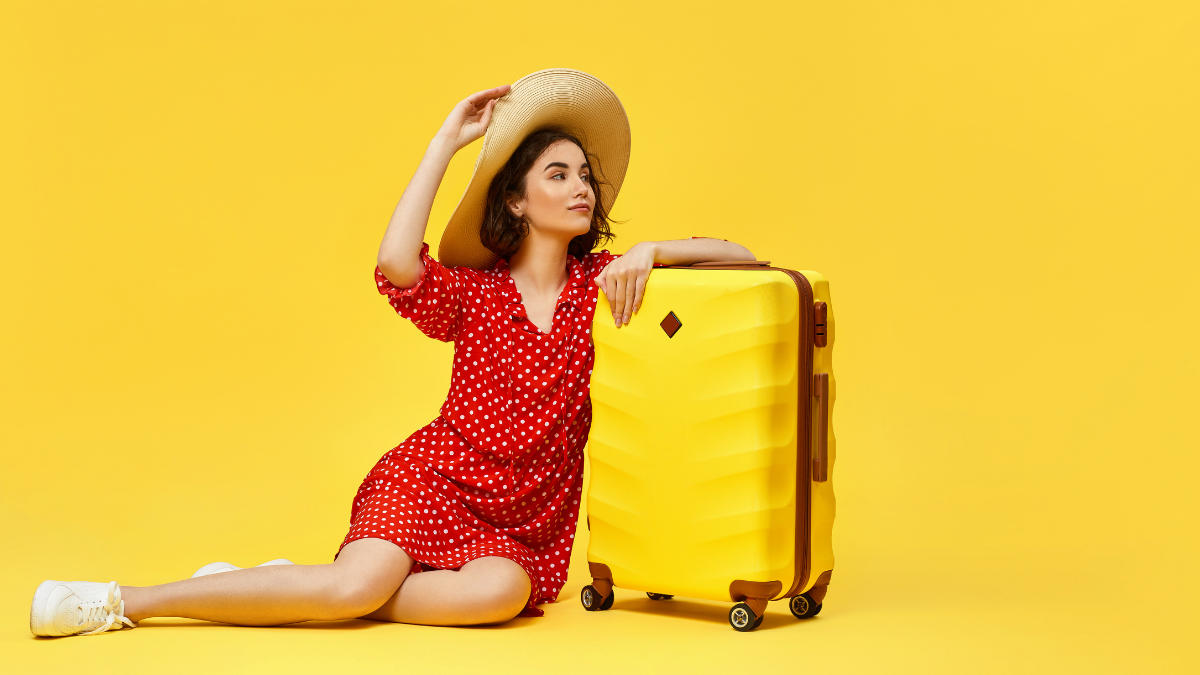 With global tourism bouncing back after the pandemic, Brazilian travel company CVC has developed a new growth strategy guided by innovation. With an unprecedented investment in technology, the company is taking the first steps toward generating new sources of revenue with a focus on the tourist journey.
The strategy is led by Leonel Andrade, former CEO at Smiles (a loyalty program created by the Brazilian airline company Gol). His priorities include technology improvements and digitalization. CVC invested around $12 million in that front in the first quarter of 2022 – almost half of all the investments made during 2021 (over $26 million), which was the largest amount invested by the company in technology in a single year.
Modernization is urgent for this traditional travel firm. Currently, CVC uses legacy systems from the various companies it acquired in recent years – most of which under the management of private equity fund Carlyle, which was the company's largest shareholder from 2010 to 2016. Upgrading the software stack should bring efficiencies and allow CVC to create new services, in addition to enabling open innovation, including partnerships with startups.
In an interview with Startups, CVC's chief operating officer (COO) Tulio Maia Oliveira explained what motivated the company to become a touristech. "CVC wants to position itself as a technology company that helps tourists, which is different from being a tourism company," Oliveira pointed out.
The technology-based strategy is underway during what is a challenging time for the Brazilian company. Since the travel collapse brought by the pandemic, CVC has operated at a loss, which reached over $33,2 million in the first quarter of 2022, up 104.7% in relation to the same period last year.
On the other hand, the company's net revenue increased 76.5% compared to 1Q21, reaching over $58,4 million on an annual basis after Brazil and Argentina started to reopen to tourists.
Making connections with startups
CVC's touristech strategy is based on three pillars. The first relates to a focus on customer experience (CX), in which the company has formed teams dedicated to improving the various stages of the customer journey in areas such as onboarding and product design.
"Attracting customers and keeping them on our platform is what will make us a more significant part of their life and entire travel journey. That will be our brand mark as a turistech", Oliveira said.
That's where the apple of the eye of CVC's plan lies, which is to expand the company's presence in the other stages of the consumer's journey. This was one of the motivations behind the purchase of WeTrek, announced in January. The US-based startup founded by Brazilian entrepreneurs customizes travel experiences and guided tours for independent travelers.
"According to our vision, the recurrence of this customer will go beyond the transactional aspect of simple travel services, such as buying a ticket or a hotel," the CVC director noted.
To achieve its goals, the company plans to create a universe of services for travelers before, during and after their long-awaited vacations. According to Oliveira, it's possible to offer, for example, pet accomodation services – which could be offered by partners such as Dog Hero, a Brazilian startup acquired by Petlove&Co in 2021.
"The sky is the limit when it comes to [opportunities to] connect customer needs with these suppliers, and this is aligned with our focus on CX, in which we understand the customer's needs to improve the journey," the executive said.
First mover advantage
What advantages does CVC have over other travel companies in the digital and information age? To name a few, Oliveira mentioned the power of negotiation with suppliers, which results in more attractive prices. The second factor is the franchising network with over 1,200 stores throughout Brazil, which makes a difference in the customer profile that CVC serves.
"There is an audience in Brazil that wants us to have a physical presence. These consumers want to discuss their yearly trip: they don't want to make mistakes and need the assistance", the COO said. To improve the customer's experience, CVC wants to reinforce the omnichannel presence, in which a conversation that started in the store can end with the client purchasing the travel package online, for example.
"Who's going to create a network of 1,200 physical stores these days? Having a digital platform is something that everyone can do. We are creating ours. Some players are more advanced, sure, but our approach is much more viable than what competitors still need to do", he pointed out.
According to the executive, another advantage is the company's 30 million consumers across Brazil. "With our customer base, negotiation capacity, physical presence and technology to connect those who want to travel for the best price, it's hard to beat us," he noted.
New revenue streams
The last and most critical pillar of CVC's touristech strategy is facing the technological monolith that has formed over the years. Based on the open-source data analytics platform Knime, the CVC's new systems are all cloud-based, supported by Amazon Web Services, Oracle and Microsoft, and are being deployed under a phased approach.
This evolution also helps to address the vulnerabilities of the company's systems, which in October 2021 suffered a major cyberattack that forced CVC to halt its operations. According to the COO, the episode reinforced the need to reduce the complexity of systems and, consequently, the possibilities of access for malicious actors.
"[The hacker attack] made us even more alert and focused on hiring technology partners to help us with information security, as well as to develop tools and expand the team," Oliveira said, adding that CVC has accelerated its information security plan since the incident with well-known players to step up its defences.
The modernization plan, which also includes the publication of APIs, should facilitate the connection between CVC and other companies that might be part of the touristech ecosystem. "In our old system, it would take months to [incorporate partners]; with our new platform, we'll be able to do it in weeks. It will allow us to serve the customers with speed and a complete offer", Oliveira said.
Other possibilities include entering the fintech segment with a digital wallet so that CVC customers can consume in establishments such as bars and restaurants, benefiting from discounts negotiated by the company, which will keep a percentage of sales.
"[Working with] startups in the financial sector will be a very important path for us to follow," the COO said, adding that CVC is also developing a credit marketplace to offer more travel financing options for the customers. This offering, which should benefit from the Open Finance model, is expected to be launched in the coming months in partnership with a huge bank and two startups.
Permission to innovate
With a more modern and open for developers technology system, CVC hopes to evolve its approach in areas like open innovation – and an acceleration program is among the possibilities. "I admit I want to do something in this area. I think it's super valid. When it comes to the tourism market, there is still space for this kind of initiative," points out the director.
However, this step in CVC's innovation journey should wait until 2023. "We need the technology improvement first so that we can help the community in a better-prepared way," Oliveira said.
A year from now, the COO hopes CVC can "change the tone of the conversation" when it comes to innovation, with developments in products aimed at travelers: "We are focused on getting our own permission to continue evolving: we need to overcome the barrier of getting ready for change."
(translation by Gabriela Del Carmen)
Angelica Mari é jornalista especializada em tecnologia e inovação com duas décadas de experiência. Seu trabalho pode ser encontrado em veículos como Forbes, Financial Times, Bloomberg Línea e outros. É comentarista do Digital Planet, programa semanal de tecnologia da BBC World Service. Atualmente, cursa mestrado em cyberpsicologia no Dún Laoghaire Institute of Art, Design and Technology.