Creative courses unicorn Domestika builds new strategy to win over Brazilian users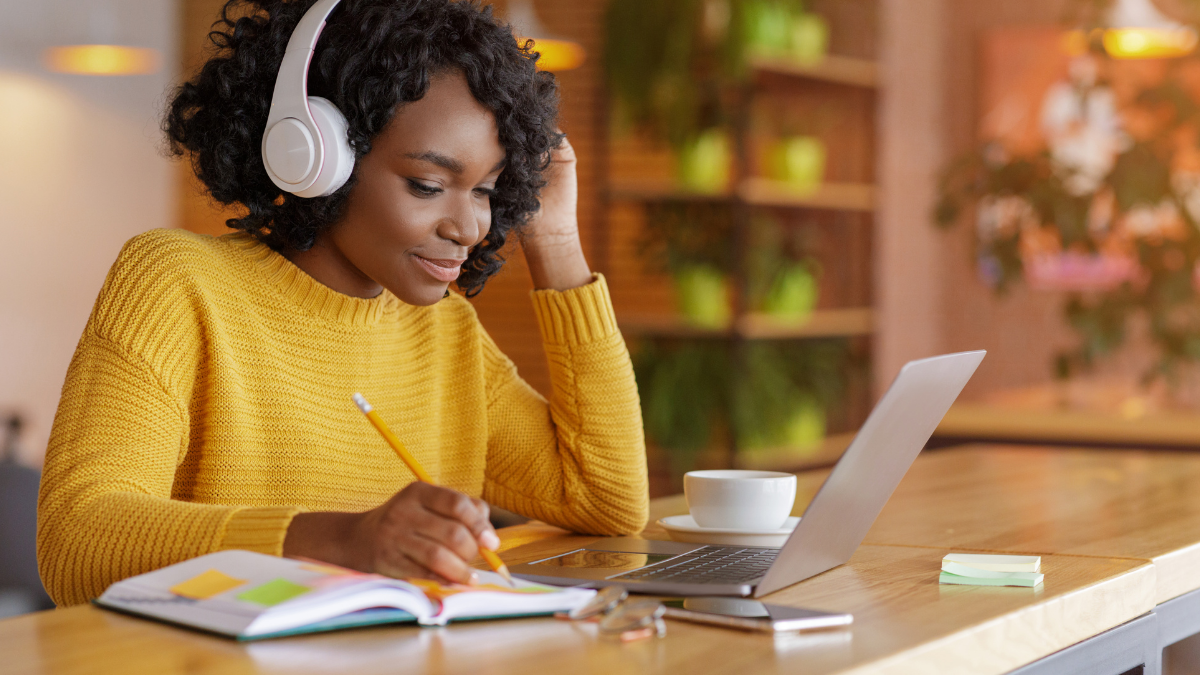 Spanish edtech Domestika is aiming for a new brand positioning in Brazil. The company is investing in its international expansion and wants to increase the number of users in its creativity courses with a strategy guided by local demands.
Founded in 2002, the company became a unicorn in January 2022, valued at $1.3 billion after raising a $110 million Series D round, led by Israeli fund Zeev Ventures. Domestika's market value has taken a giant leap from the previous round in October last year, when the startup was valued at $350 million after closing a $20 million Series C round, according to PitchBook data.
With over 2,000 online courses in its portfolio, Domestika's target audience is amateur and professionals in the creative field. Of the approximately 8 million users, about 700,000 are located in Brazil. The user base has been growing at around 30% annually. In terms of sales in the Brazilian market, there has been a 20% growth year-on-year and the company expects this will continue to be the case in 2022.
Over 110 new courses – from watercolor painting and woodworking to fashion and digital marketing – become available on the platform each week. The courses are filmed in Domestika's studios around the world, focusing on the aesthetics and practical aspects of the subject, presented by over 1,300 instructors and celebrities.
According to Domestika's country manager in Brazil, Rodrigo Ferreira, the company's strategy is based on the belief that everyone has a creative side – and that the current times that we are living in call for more people to follow their passions and exercise their ability to produce new things.
"We believe creativity can be learned and developed. This makes Domestika useful for those who want to learn something new and for all kinds of professionals, since creativity helps to improve a person as a whole", the executive said, in an exclusive interview with Startups.
Closer to the Brazilian audience
When Domestika's latest round was announced earlier this year, the company's co-founder and CEO Julio Cotorruelo recalled the company's "humble origins" in Madrid, as a small forum where creative people exchanged ideas about their craft. According to the founder, the company wants to continue to enable this space for exchanging ideas and knowledge for users around the world.
"We plan to accelerate this growth by expanding our product to multiple languages ​​and continuing to bring the highest possible level of affordable creative training for everyone," the entrepreneur said, when the unicorn status was announced.
In Brazil, the courses cost around $7 and last about three hours on average. The low price helps the company attract more users, as does the content recorded in Portuguese in addition to subtitled courses. Ferreira plans to strengthen the Brazilian aspect of the platform, and Domestika is already running a series of pilots and projects with startups to make that happen.
"We're lucky in that we don't have to change the content, which is amazing and works well, or [adjust] the cost. We want to adapt our communication format so that the brand is established very strongly within a broader audience", he points out.
The manager's plans and goals for the coming months are aligned with a global strategy established a while ago, in which the plan is to expand in new markets by building a brand that local audiences can relate to.
In addition to an elite audience, Domestika wants to get closer to more than 100 million potential clients in Brazil from other socioeconomic backgrounds, including the 12 million unemployed individuals in the country. "We can be an inclusive and effective mechanism to support autonomous and entrepreneurial Brazilians," Ferreira said.
Finding partners
To hit the mainstream in Brazil, one of the firm's strategies is to create a series of partnerships. The company is talking to banks hoping to form agreements in which creativity courses will be offered to account holders, and other companies, which will offer the startup's portfolio as a corporate benefit to employees.
In addition, the company is partnering with other educational institutions to offer courses to complement curriculum is also among the possibilities, as well as agreements with organizations such as the Social Service of Commerce (Sesc) and the Brazilian Micro and Small Business Support Service (Sebrae), which can boost startups, in addition to social projects. "The possibilities are endless. The construction of this Brazilian ecosystem must happen through less orthodox approaches", Ferreira pointed out.
"I want people to understand that they can improve their mental health by finding a hobby or an activity that they find interesting through Domestika. I want someone to find out that by using a credit card they can have discounts on our courses or that a college student can use our platform to complement their curriculum", he noted.
With the competition, which includes Crehana, a Peruvian edtech also focused on creativity courses that arrived in Brazil last year, as well as UOL Edtech, Hotmart and traditional education providers that are starting to focus on remote education, Ferreira argued that Domestika has the advantage of curating and producing its own content. "Other platforms create tools for thousands of creators to sell their content, but this is not our focus", he said.
"In addition, there aren't many opportunities for people to get qualifications. We have hundreds of competitors, but I believe there is still room for all of them", adds the executive, who is excited about the company's next moves in its biggest market in Latin America.
"A year from now, I want to be able to say that we have a more Brazilian Domestika, with communication, partnerships and a product in line with the local community. And that we are helping flourish Brazilian's creative side on an even wider spectrum."
(translation by Gabriela Del Carmen)
Angelica Mari é jornalista especializada em tecnologia e inovação com duas décadas de experiência. Seu trabalho pode ser encontrado em veículos como Forbes, Financial Times, Bloomberg Línea e outros. É comentarista do Digital Planet, programa semanal de tecnologia da BBC World Service. Atualmente, cursa mestrado em cyberpsicologia no Dún Laoghaire Institute of Art, Design and Technology.