Rio's Sugar Loaf launches acceleration program aimed at tourism startups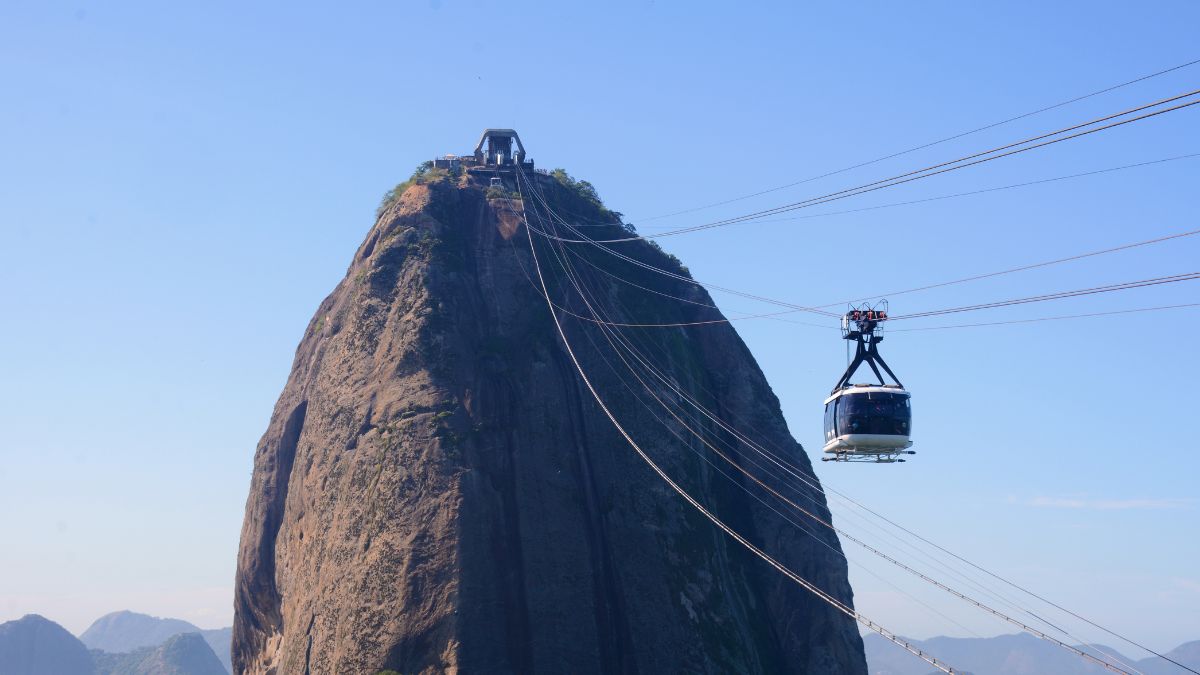 Brazilian venture capital firm MSW Capital partnered with Parque Bondinho Pão de Açúcar, the iconic cable car system in Rio de Janeiro also known as Sugar Loaf, to launch 110 Ventures, an accelerator program aimed at tourism, entertainment, media, and sustainability startups. Apply now.
Managed by MSW, a fund centered around corporate venture capital initiatives, 110 Ventures' first edition will accelerate five to six technology-based startups for four months. The focus is on early-stage companies with at least two dedicated founders (ideally CEO and CFO). The goal is to boost disruption innovation through synergies with Bondinho Pão de Açúcar and other businesses that are part of Grupo Iter, holding that controls the tourist attraction in Rio.
"We will get to know the companies, understand their priorities with advisors from MSW or Bondinho and intensively monitor their development," noted Moisés Swirski, founder and executive partner of MSW Capital. According to the executive, the project will offer mentorships and coworking space at the Pão de Açúcar's headquarter, as well as opportunities for the entrepreneurs to share knowledge, test proofs of concept (POCs) with Bondinho's clients, or even pivot their business models based on the experience.
At the end of the program, the plan is to connect the companies to investors. "Some companies might be invested by Bondinho's group," Swirski said. According to the executive, if Grupo Iter chooses to invest in any of these businesses, it will have a minority share backed by larger funds.
Innovation background
110 Ventures is a reference to Bondinho's 110th anniversary, celebrated this year. The name suggests the ecosystem needs to take risks in new directions, especially when it comes to tourism. "Bondinho has a history with innovation due to the cableway system itself and how it reshaped the market," Swirski explains.
The executive says Bondinho's holding approached MSW after discovering a gap in the market. "[Tourism] is a segment with great potential in Brazil, with only a few players making connections with startups. Grupo Iter decided to be an active player in the tourism, media, and entertainment ecosystems, based on open innovation", he said.
For MSW, which has CVCs initiatives with large companies (such as Microsoft, Banco do Brasil, Qualcomm, and Banco Votorantim), the project with Bondinho Pão de Açúcar adds new value to the company. "We don't know any ventures dedicated to tourism innovation in Brazil. This country has the greatest tourism potential in the world, and we don't take advantage of that. There is a lack of technology and management to take this market to the next level", explains Swirski.
According to the executive, this first edition will help MSW analyze the results and prepare for the next edition (the plan is to make it an annual program). "Our work continues even after the four-month acceleration. We will maintain connections with the companies for two years, supporting their strategic planning", he concluded.
(translation by Gabriela Del Carmen, editing by Angelica Mari)
Leandro Miguel Souza é jornalista especializado na área de TI, cobrindo pautas de tecnologia, negócios e inovação há mais de 10 anos, em passagens por diversos veículos do segmento, como Baguete Diário, Canaltech e Manual do Usuário. Um apaixonado por formas inusitadas e (por quê não?) inovadoras de criar conteúdos, contando com uma pós-graduação em Jornalismo Multimídias.