Skillshare arrives in Brazil to support content creators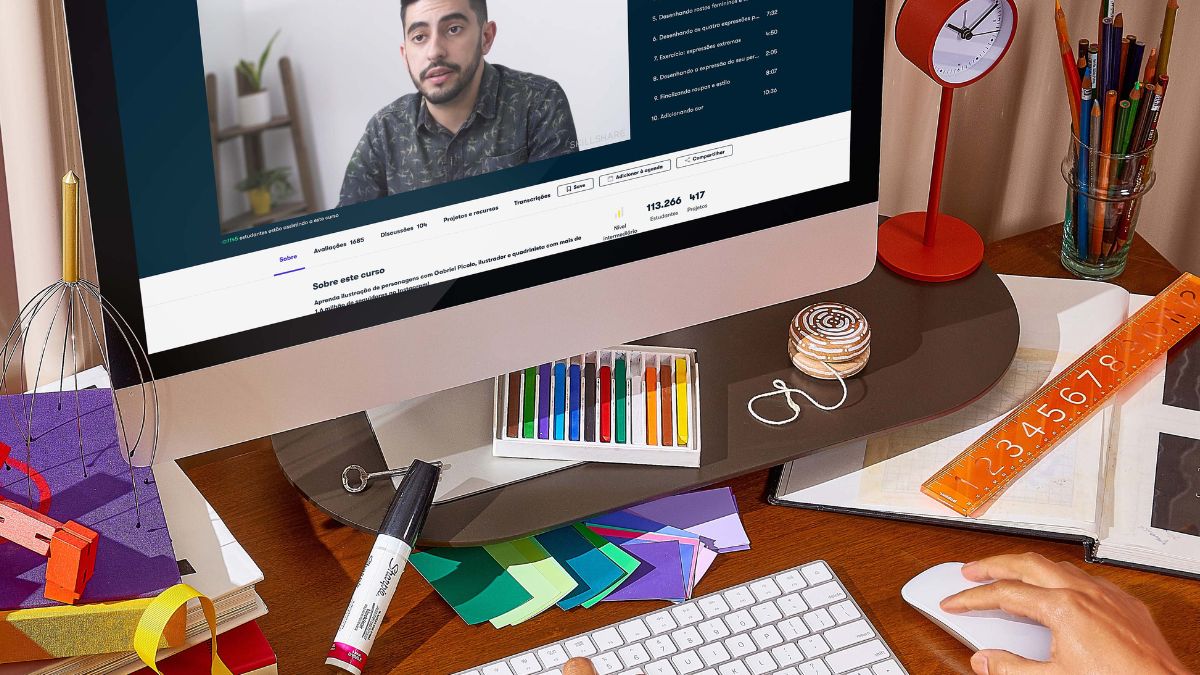 In 2020, after raising a $66 million Series D, US-based online learning platform Skillshare shifted its focus to the creative economy, offering more than 40,000 courses to over 150 countries. Initially, the content was available only in English, but starting this week the courses are also available in Portuguese, following the platform's official launch in Brazil.
The goal is to develop the local creative economy and democratize access to online learning at an affordable price (Skillshare offers an annual subscription plan of around $40 in Brazil; the product costs around $167 in the United States). Brazil is the edtech's fourth market in Latin America.
In May, Skillshare launched in Argentina, Colombia, and Mexico. The company currently has 500 registered teachers and a 72% growth in the local subscriber base in Latin America. The company will face local competition from players such as Spanish unicorn Domestika and Peruvian edtech Crehana, also focused on the creative economy, which arrived in Brazil last year.
"Our business model is what sets us apart. We offer students an annual subscription with unlimited access to the entire catalog at an affordable price. For creators, it's an opportunity to create courses and make money," says Nicolas Scafuro, Skillshare's Vice President and Head of International, who leads the company's global expansion. On average, teachers make about $3,000 a year through the platform.
An initial set of 10 courses in Portuguese is available on the platform. The company is focused on attracting local teachers so that, by the end of the year, it has 100 courses available in Portuguese. The entire catalog of 40 thousand classes already has subtitles in Portuguese.
Scafuro doesn't disclose official numbers but says that, in terms of revenue, Brazil is among the Top 10 countries where Skillshare operates. With the launch, Brazil might enter the Top 5 or even Top 3. The company plans to double the number of Brazilian users (which was not disclosed) by the end of the year.
Global community
Skillshare's global community includes over 14,000 teachers and 830,000 active subscribers in over 150 countries. The platform wins around 800 new content each month. In 2021, students watched 33 million minutes of lessons.
The catalog has various options for those who want to develop new creative skills or acquire a new hobby. Illustration, animation, photography, music, and marketing classes are some examples. As the best way to learn is by putting it into practice, students must carry out a practical project about what they have learned in class.
The content is available on demand. Skillshare is available on iOS, Android, website, mobile, Apple TV, and Chromecast.
(translation by Gabriela Del Carmen)
Jornalista com 11 anos de experiência no mercado de TI corporativa dedicados à apuração e produção de reportagens sobre tecnologia, negócios, finanças e carreira, incluindo a cobertura de eventos internacionais. Tem passagens por veículos e empresas de mídia de destaque do segmento, como TI Inside e IT Mídia.