Brazil's Feel and Lilit merge to become the "Amazon of sexuality"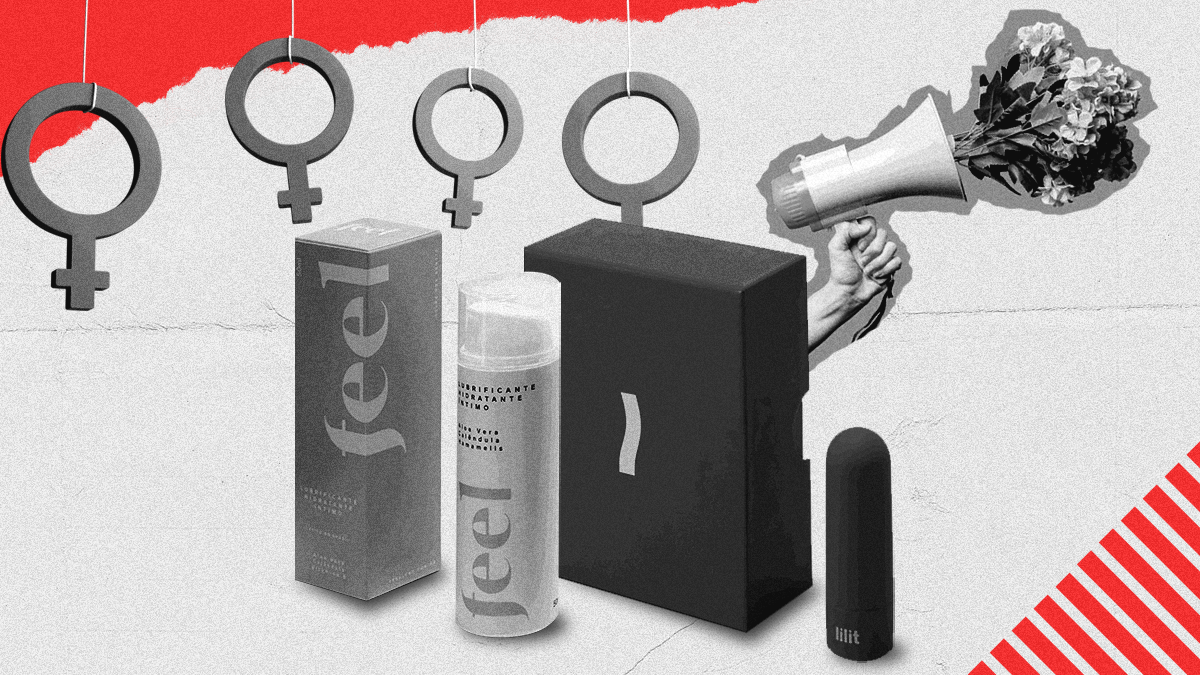 In an unprecedented move in the femtech segment in Brazil, the startups Feel and Lilit have joined forces. The consolidation of the brands will see an expansion of the range of own products and services as well as an extended offering in partnership with other startups focused on the journey of intimate female wellbeing.
Founded in 2020, both Feel and Lilit operate in the female sexual health segment. The former is a pioneer in the development of natural and vegan intimate products as lubricants, while the latter has launched Brazil's first vibrator developed by and for women.
With the merger, the brands will now exist under Feel's corporate entity. Marina Ratton will continue as Feel's CEO, while Marília Ponte, ex-Endeavor and Lilit's founder, becomes the company's COO in its new phase. The move has its roots in the meeting between the founders in amid the Covid-19 pandemic, when both were at the stage of ideation of their respective products.
Since then, a lot has happened. The entrepreneurs started joint commercial partnerships in December 2020, working on several fronts including the sale of all products on both sites, mutual recommendation for retailers and sales channels, as well as joint actions with influencers (with the founders splitting the bill). In addition, both Ponte and Ratton started to work on behalf of the segment with the creation of Femtechs Brasil, an association representing startups active in women's health and wellbeing space.
"We have a vision and perspective on sexuality that is very synergistic. Since the beginning of our companies, we have exchanged experiences, points of sale, investment opportunities. The conversations got more intense and we are finally 'marrying' after a long time of dating and engagement," said Ratton in an interview with Startups, adding that the merger is in line with the global consolidation of femtechs aimed at strengthening the segment.
The realization that both Feel and Lilit consumers had in common a need for solutions around the "intimacy journey", as the founders define it, was also a crucial factor in the merger.
"We are realizing that the same girl who has a taboo around using tampons during her period is the woman who has a taboo to touch herself in the mirror and have a moment of pleasurable intimacy, and it is the same woman who has difficulties talking to the doctor about menopausal vaginal dryness. Our consolidation reflects this vision of the whole woman, with needs that go far beyond pleasure in the bedroom", Pontes noted.
Growth trajectory and funding plans
Since the launch of its Bullet Lilit vibrator, which became popular among major Brazilian retailers such as Magazine Luiza and Amaro, Lilit has earned 1.7 million Brazilian reais ($341,000). Feel does not disclose figures, but said monthly sales have grown by about 20% and the expectation is to double the percentage this year. Currently, Feel's production volume – which already sold through channels such as retailers Renner and Beleza na Web and has now sealed a deal with Cantão, a fashion brand – is four times higher than in January 2021.
Having gone through an investment round through the equity crowdfunding platform Wishe Women Capital, Feel raised 550,000 Brazilian reais ($110,532). Women represented 84% of the pool of backers for the company, which also participated in the first group of GB Ventures, the acceleration program ran by Brazilian cosmetics giant Grupo Boticário.
For the next semester, one of the company's priorities will be to raise a pre-seed round, something that was already in Marina's plans before the merger announcement. The entrepreneur does not disclose the value she should seek, but says she is in negotiations with a group of angels and has had conversations with some funds. "I 'dated' Marília since 2020 and we are now 'marrying' with a lot of certainty. We are using the same logic with our potential investors, first understanding their thesis to define whether this marriage will also be successful in the coming years", Ratton noted.
Regarding the current situation in the capital market, the entrepreneur said the femtech segment in Brazil has always faced obstacles. "Young women talking about vibrators, lubricants, intimate discomfort means things are bound to be more difficult. On the other hand, we have a healthy cash flow and we are doing business in a very sustainable way. We wouldn't burn cash excessively on marketing, for example, even if we wanted to," she argued.
"We have the right business assumptions and we are working with the right growth principles. Feel already has an investment history and we are starting this new fundraising within a conservative playbook and, considering that this is a pre-seed round, we are within the current expectations of funds and investors", Ratton noted.
A rapidly growing market
Both Feel and Lilit operate in a (literally) hot segment, especially since the emergence of the pandemic. Data from the Brazilian Association of Companies in the Erotic and Sensual Market (Abeme) reveal that the sector's revenue in 2021 reached 2 billion Brazilian reais ($402 million) with more than 1 million vibrators sold. Sales of this particular item grew 50% between March and August 2020, and 12% in 2021. Globally, the sexual wellness sector is expected to raise $108 billion by 2027, according to data from Allied Market Research.
This growth is reflected in the numbers of Feel and Lilit, both in sales and in the increase in the consumer base, which increased by 200% in less than a year. According to Marília, there is an opportunity to expand products, but also services, both in-house and through partnerships. The idea here is to meet consumer demand for other services and recommendations from intimate health professionals. An example of moves along those lines is the recent collaboration with Fertilid, a Brazilian startup focused on ovarian quality tests.
In addition, the production of content to drive repeat purchases is among Ratton and Pontes's priorities in the new phase of the companies. The founders should invest in educational content to show the use of the products. "Our expectation is to be the Amazon of sexuality, not in the sense of becoming a marketplace, but selling our products within this journey of intimacy and complementing it with Amazon Prime, with proprietary sexual education videos with information that these women cannot access anywhere today", Ratton noted.
According to the founder, both brands should be maintained for now, and will be used strategically. On the other hand, the entrepreneurs say their consumers already had a certain understanding that both startups were a single business. Furthermore, a possible future rebranding exercise is not perceived as an obstacle. "The most important thing is that we have two very strong brands, which lead this discourse in the sexual wellness and intimate health market and this is not a complicating factor: it is quite the opposite."
Angelica Mari é jornalista especializada em tecnologia e inovação com duas décadas de experiência. Seu trabalho pode ser encontrado em veículos como Forbes, Financial Times, Bloomberg Línea e outros. É comentarista do Digital Planet, programa semanal de tecnologia da BBC World Service. Atualmente, cursa mestrado em cyberpsicologia no Dún Laoghaire Institute of Art, Design and Technology.